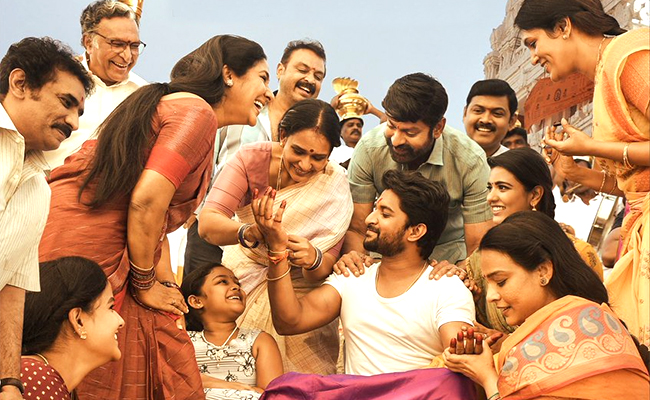 Nani's "Tuck Jagadish" is on Amazon Prime. There has been mixed public reaction and this is reflected in social media platforms.
In addition to web reviews, trolling posts are getting a lot of attention.
Nasser has two wives in Tuck Jagadish. The children of the two wives are Jagapathi Babu, Nani, Rohini and Devadarsini.
Rohini's husband is Rao Ramesh and Devadarsini's husband is Naresh. There are also children with these characters.
On top of that is another important character, played by Aishwarya Rajesh as Jagapathi Babu's niece.
Understanding the relationship between these characters and who was born to whom has become a challenge for the average audience.
Some trolls that even understand Mahabharata's character is easier than Tuck Jagadish's.
Some people ask quiz questions. How many sons does Nasser have? Many people answered 'two', but the correct answer was 'three'. Only those who have seen the movie with the right focus can get the right answer.
Shiva Nirvana, a director focused on Nani's public upliftment, hasn't put much effort into revealing the relationship. Many audiences get confused to assimilate too many characters.
Filmy One (FilmyOne.com) – Exclusive entertainment site